Product Features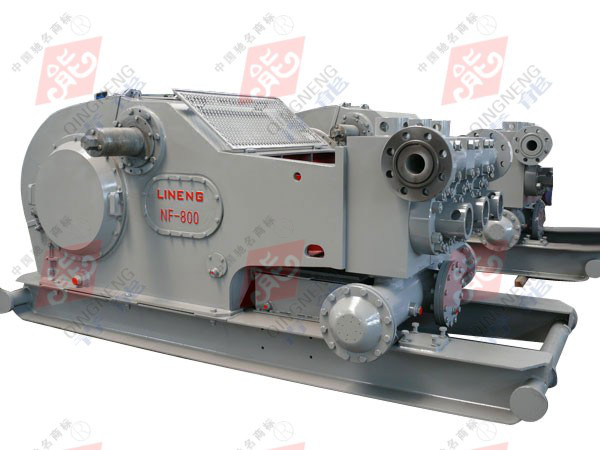 1.Power end features

Continuous tooth herringbone gear. One-piece alloy steel crank. Renewable crosshead guide. The frame is made of welded steel plate to provide the frame with high strength, good rigidity and lightweight. The extension rod packing is of duplex seal structure to provide the good seal result. The power end uses the combined lubrication system of forced lubrication and splash lubrication.

2.Crankshaft

The crankshaft is made of cast alloy steel and is furnished with big geared ring, connecting rod and bearing. The tooth form of the big-geared ring is herringbone gear. The gear bore and the crankshaft surface is interference fitted and they are both fastened with bolts and lock nuts. The big end of the connecting rod is mounted on three eccentric straps of the crankshaft through single row short cylindrical roller bearings and the small end on the crosshead pin through double row long cylindrical roller bearing. Double row radial spherical roller bearings are mounted at both ends of the crankshaft.

3.Cylinders

Cylinders are made of forged alloy steel. Three cylinders of each pump are interchangeable. Valve-over-valve (through type cylinder) design reduces the cylinder volume and promotes the volumetric efficiency. At customers` request, the cylinder surface may be nickel plated to improve the abrasion resistance.

Parameters
Model
Type
Rated Stroke
Rated Power
Gear type
Gear Ratio
Suction Pipe Diameter
NF-800
Triplex piston single role
150r/min
596KW
Herringbone gear
4.184:1
253mm
Discharge Pipe Diameter
Small diameter gear
Bond
Valve
Weight
Lubrication
126.5mm5000psi
177.7mm
44.4 4×44.44mm
Valve valve on theAPI#5
14500Kg
Mandatory increases spatter
Stroke/min
Rated Power
Liner diameter(mm)& Pressure Mpa(psi)
170(6 3/4″)
160(6 1/4″)
150 (6″)
140(5 1/2″)
130(5 ″)
120(4 3/4″)
110(4 1/2″)
100(4″)
13.6
2000
15.4
2250
17.5
2570
20.1
2950
23.3
3420
27.3
4015
32.5
4780
34.3
5000
KW
HP
Displacement(L/S)(gal./s)
160
636
853
41.51
10.97
36.77
9.71
32.32
8.54
28.15
7.44
24.27
6.41
20.68
5.46
17.38
4.59
14.36
3.79
150※
596
800
38.92
10.28
34.47
9.11
30.3
8
26.39
6.97
22.96
6.07
19.39
5.12
16.29
4.3
13.47
3.56
140
557
747
36.32
9.59
32.17
8.5
28.28
7.47
24.63
6.51
21.24
5.61
18.1
4.78
15.21
4.02
12.57
3.32
130
517
693
33.73
8.91
29.88
7.89
26.26
6.94
22.87
6.04
19.72
5.21
16.81
4.44
14.12
3.73
11.67
3.08
120
477
640
31.13
8.22
27.58
7.29
24.24
6.4
21.11
5.58
18.21
4.81
15.51
4.1
13.03
3.44
10.77
2.85
110
437
587
28.54
7.54
25.28
6.68
22.22
5.87
19.35
5.11
16.69
4.41
14.22
3.76
11.95
3.16
9.87
2.61
1
0.2594
0.069
0.2298
0.061
0.202
0.053
0.1759
0.046
0.1517
0.04
0.1293
0.034
0.1086
0.029
0.0898
0.024

Company Overview:
Located in the Qingzhou city of Shandong province, QNP(QingNeng Power)has developed into the largest leading private manufacturer of Steam Turbines and Generators in China, covering an area of 200,000 square meters with building area of 90,000 square meters. We have subsidiaries in Indonesia and Beijing, as well as a branch office in Shanghai.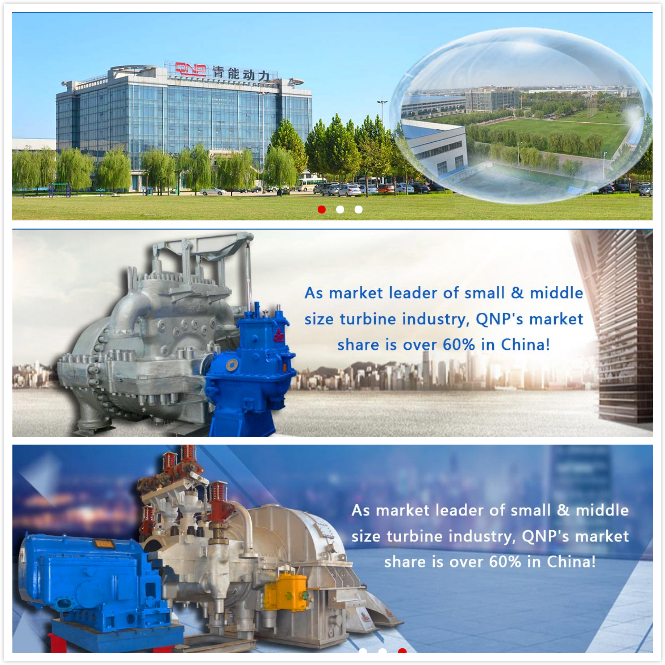 QNP has passed such certificates as CE, ISO9000, ISO14001 and OHSAS18001.
Manufacturing and Capacities:
With strong manufacturing and machining capacities, main parts and key components of our products are made by CNC machines. More than 400 types of advanced equipment with high accuracy, strong reliability and advanced machining processes are available with QNP, such as the Mitsubishi Planer five sides machining center, the Italy horizontal slotting machine, the 10 meters CNC heavy duty horizontal lathe, the 8 meters vertical lathe, the 6 meters CNC grinding machine, the CNC gantry milling and drilling machine, the CNC gantry wrapping machine and the winding machine for generators. The components are standardized and modularized with enhanced universality and compatibility.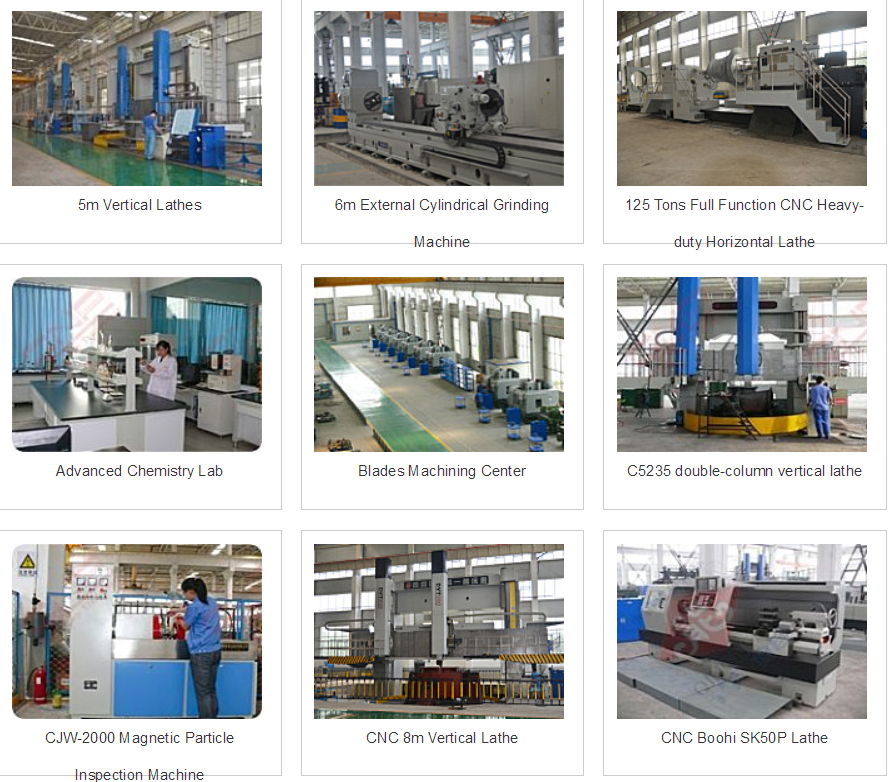 Project Cooperate With Us:
QNP, in cooperation with the Chinese Academy of Sciences (CAS) has adapted it's evaporative cooling technology for cooling of distributed energy Generators, which has reduced the size of Generators significantly.

In collaboration with Sea Water Desalination Institute of State Oceanic Administration, QNP has formed a technical team to carry out research on the key technologies of power generation and sea water desalination.

QNP has set up a training mechanism for senior managers with Tsing Hua University and Peking University, as well as technical trainings with Xi`an Jiaotong University, the Huazhong University of Science and Technology, and Shandong University in multiple fields.

The rapid development of QNP has captured the attention of the Fortune Global 500 companies, such as the M AN Group from Germany, and Mitsubishi Heavy Industries from Japan. These companies and numerous others have worked with QNP for technical exchanges.

QNP has also gotten strong support from central and local government. Top government officials at all levels have visited QNP many times and given high ratings on QNP`s development.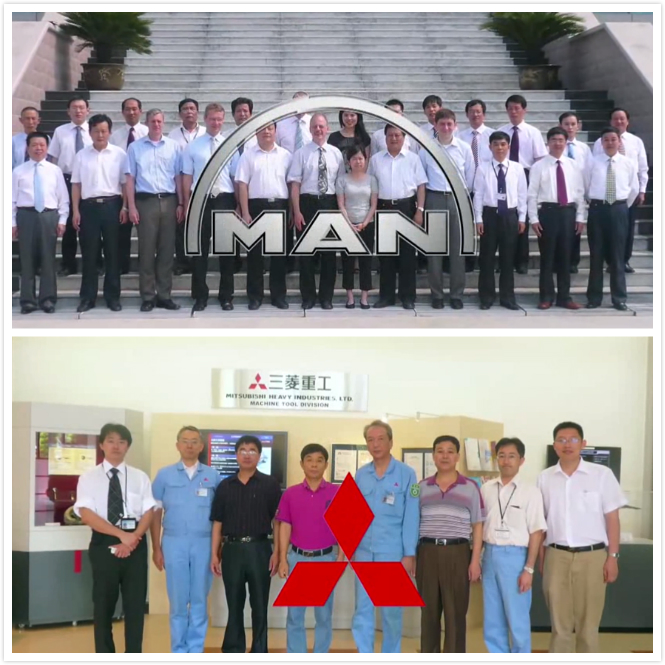 Sales Network & After Sales:
The market share of QNP is growing steadily and rapidly. Our agents and products have a presence in many countries and regions all over the world such as the U.S.A, Canada, Brazil, Argentina, Russia, Australia, Serbia, India, Indonesia, Pakistan, the Philippines, Thailand, Cambodia, Vietnam, Iran, Myanmar, as well as Sudan, Morocco and Algeria in Africa.
QNP has a skilled and experienced After Sales team geared up for fast response and superior services to our customers at any time. Our Long distance monitoring center is equipped to monitor, diagnose, serve and manage the units delivered. QNP also provides technical training to our customers at regular intervals.
Looking for ideal Pictures of a
Mud Pump
Manufacturer & supplier ? We have a wide selection at great prices to help you get creative. All the Mud Pump Bearings are quality guaranteed. We are China Origin Factory of Mud Pump Bearing Clearance. If you have any question, please feel free to contact us.
Product Categories : Mud Pump